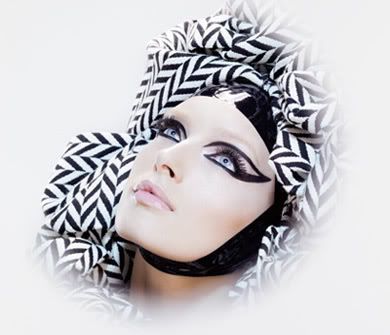 PREEEEEGUNTA!!
Cu
á

l es la empresa mas fierce a nivel mundial?
Obvio... M.A.C!
Qu
é sucede cuando dos fenómenos de ventas se unen para formar una edición limitada de puro derroche de creatividad y excitació

n para l@s compradores? 
Aparece la nueva colección de M.A.C en colaboración con la estrella de Sanrio:

 the one and only HELLO KITTY!
Esta colecci
ón será lanzada al mercado en Febrero y promete sacar a relucir el lado mas

naughty

 de Kitty... No puedo dudarlo...
Stay tuned bitches, y preparen esas tarjetas de cr
édito para las compras en Internet [si no son masters en el tema, pidan ayuda al online shopper guru Andrés Lavayen] ya que así no usen maquillaje esto es un must-buy... estoy seguro que será el iconic-item del 2009, así como años atrá

s lo fueron las camisetas de House of Holland.
:)
enjoy...